The presence of an expensive wine in an event fascinates a lot. If you really want to impress your guests, then a million-dollar wine is worth spending on. And to imagine that the prices of these wines keep shooting up each day, makes them not easily affordable.
As you have always heard, wine becomes even better with age. Here is actually an opportunity to purchase one too many bottles before the prices get over the roof.
So, which are these brands that stand out among the rest as being the royalties in the wine world? Well, here is an opportunity to have a look at some of the highly valued wines in the world.
Why expensive wine?
Wine ages and becomes better with time. This makes it have a very rich taste. Expensive wines are therefore the sweetest you can ever come across in any kind of a market.
Expensive wines also come with some kind of prestige making them a preserve for only a select section of the world's population; the haves. An expensive wine is an investment on its own.
What is the Most Expensive Wine?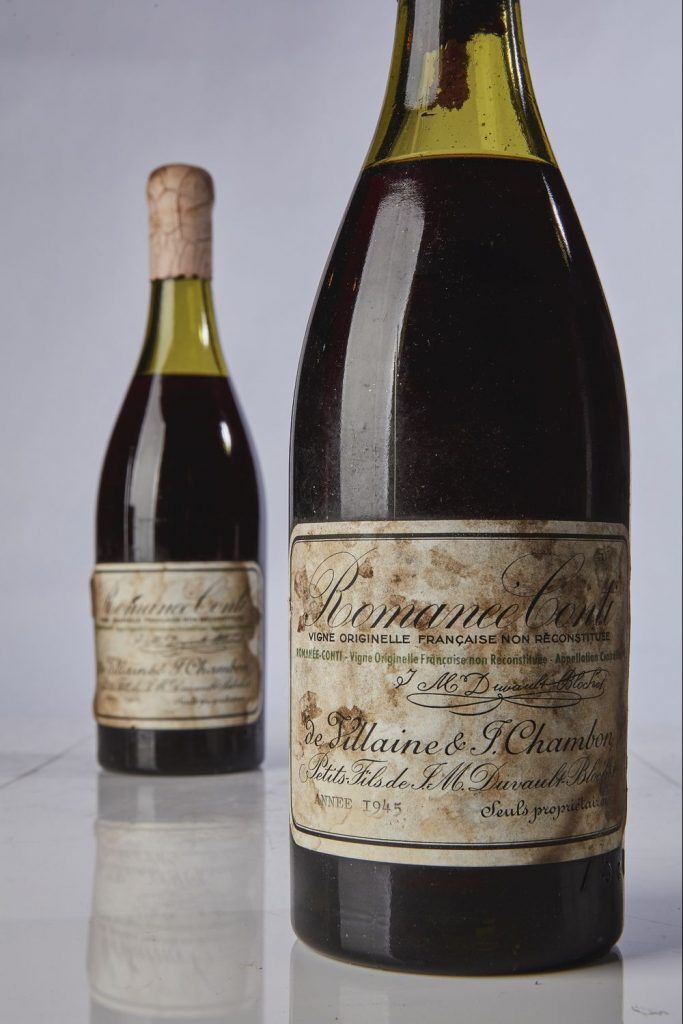 In 2018, 1945 Domaine de la Romanee-Conti Romanee-Conti became the most expensive wine ever sold in the whole world after being sold for a staggering $558,000 a bottle. This happened at an auction organized by Sotheby.
On an average Romanee-Conti Romanee-Conti costs $19,702 still making it the world's most expensive wine. This is a clear indication that wine can at times cost a fortune.
Top 10 Most Expensive Wines
Top 1. Romanee-Conti Grand Cru
After the second world war, Phylloxera, a commercial vineyards pest, destroyed Romanee Conti. Only 600 bottles of wine had been brewed from this by the time of pest attack. This meant that not much Romanee-Conti wine were manufactured thereafter.
Averagely, this wine costs $19702. However, at an auction in 2018 one bottle of the original Romanee-Conti fetched way over $500,000 making it the most expensive wine on planet earth.
Top 2. Domaine Leroy Musigny Grand Cru
A feminine and elegant wine is in the Domaine Leroy Musigny. This is a product of biodynamic farming making it not only long-lasting but also special. Its fruit yield isn't much but of very great quality.
What makes it stand out is its purity, multi-layers and concentration among others.
Top 3. Screaming Eagle Cabernet Sauvignon 1992
Of the expensive wines in USA, Screaming Eagle Cabernet Sauvignon features as a result of its year 2000 record where it was sold for $500,000 for a single 750ml bottle. It is purple in color with an unfiltered bottling.
With traces of oak in this wine, it has jammy blackcurrant aroma.
Top 4. Jeroboam of Chateau Mouton-Rothschild 1945
Being a product of one of the richest families in the world, this wine is without a doubt one of the most expensive available. It's one of the best vintages of the 20th century being that it came from Nathaniel Rothschild vineyards.
In its branding, it has a ''V'' in the 1945 label as a sign of allied forces victory in the second world war.
Top 5. Cheval Blanc 1947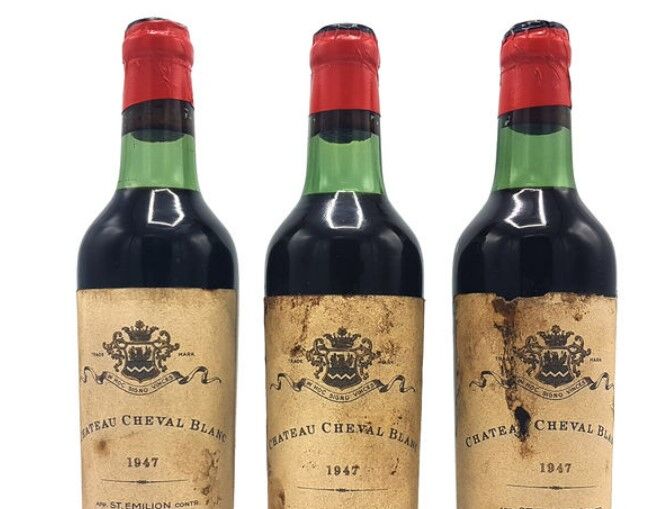 This is the best ever wine from France. The Bordeaux-based wine was at one point bought at an auction for $303,375. During its first brewing, lots of unfortunate incidences as regards weather occurred leading to lots of technical flaws resulting into a taste that wasn't liked by many.
Chateau Cheval Blanc in 2012 received Premier Grand Cru Classe (A) award as one othe world's most prestigious winemakers.
Top 6. Shipwrecked 1907 Heidsieck
This wine was made for Russian Nicholas II but the ship ferrying it sank in 1916 only for the wine to found in the wreckage in 1997. About 2000 bottles of this wine were discovered and it's this painful yet beautiful story that made its price to shoot to $275,000.
The ship had been sunk by a German submarine during the first world war. Upon discovery, the wine tasted just fine as it had stayed frozen without exposure to light.
Top 7. Henri Jayer, Vosne-Romanee Cros Parantoux 1999
In the 2018 fall at Hong Kong, Vosne-Romanee topped Christie's wine sale list at $136,995. It is also brewed at the famous Burgundy region in France. It has an aroma with hints of red ripe fruits, spices and minerals.
Top 8. 1811 Chateau D'yquem
At some point, 1811 Chateau D'yquem held the Guiness world record as the most expensive wine then at a price of $117,000. This is the amount that was paid by Christian Vanneque for the then record.
This is probably the best white wine ever brewed.
Top 9. Chateau Margaux 1787
With Thomas Jefferson's initials, famous oenophile, is also among the most expensive wines of all time. The wine however broke to bits at a dinner after a waiter accidentally bumped on a table. William Solokin, the owner, never tasted it but was paid $225,000 by an insurance firm.
The unfortunate incident happened at the Four Season Hotel where the wine had been brought to celebrate its existence.
Top 10. Cheval Blanc St-Emilion 1947
With high alcohol and volatile acidity contents, Cheval Blanc St-Emilion 1947 ranks highly due to its composition of Merlot and Franc, each in halves. The extremely high temperatures of 1947 was actually a blessing in disguise as the not-too-dry fermenting process led to one of the best wines in the globe. Actually it is the residual sugar from the "incomplete fermenting" that makes it worth $135,125.
The World's Most Expensive Wine
Most Expensive Wine FAQS
1. How much does the most expensive wine cost?
The most expensive wine in the world costs around $500 per bottle.
2. Who makes the most expensive wine?
There are a few different wineries that make expensive wines, but the most well-known is Chateau Petrus.
3. What makes the most expensive wine so expensive?
There are a few factors that contribute to the high cost of expensive wines. One is the rarity of the grapes used to make the wine. Another is the care and attention that goes into making the wine. Finally, the location of the vineyard can also affect the price.
4. How can I get my hands on the most expensive wine?
If you're interested in trying the most expensive wine, your best bet is to find a local retailer that specializes in high-end wines. You can also look for online retailers that sell expensive wines.
5. What should I expect when drinking the most expensive wine?
When drinking an expensive wine, you should expect it to taste luxurious and smooth. The flavor profile of an expensive wine will often be complex, with notes of fruit, spice, and oak.
Conclusion
Have you realized that whatever you've been drinking as wine is way below the world's most expensive brands? Well, this will probably make you a little dissatisfied but again encouraging to one day afford any of the brands above. One thing worth appreciating is your unending love for wine.
Which of these wines has really caught your eye? Would you buy any of them and for which occasions? Well, it will be great to drink what has been a preserve for the wealthy this year. Don't you think so?
Thank you! Tannatnyc.com